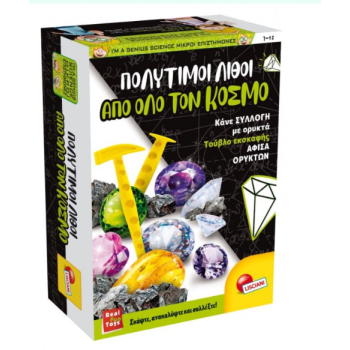 Pocket Science - Gems From Around The World
Description
A set to discover the fascinating world of minerals.
Dig the brick and unearth real gems like red jasper, aventurine, quartz and rose quartz.
Take a close look at your treasures with the magnifying glass, discover their characteristics and create your first mineral collection!
Contains a poster to learn about the minerals of our planet.
Contents: Digging Brick • Gemstones • Digging Tools • Mineral Poster • Magnifying Glass • Illustrated Instruction Book